Transport in a class of its own
Professional international animal transport
From our suppliers directly to your door
Your investment is secured with the best animal transport: Our own!
Our fleet consists mainly of DAF and Scania trucks, all of which are emission standard EURO 6.

With our own workshop and cleaning station, we ensure that each truck is tested, cleaned and ready for a safe travel before each trip!
High-tech trucks & trailers
Our trailers are called SPF – which stands for Specific Pathogen Free. 
The trailers have their own engine and fuel tank, independent from the truck. They work with overpressure, air-filters and UVC light, which targets and neutralize the molecular structure of the pathogens' DNA. In other words, viruses and bacteria are either trapped or destroyed.
Our modern trailers guarantee the high health status of our breeding pigs, as they are also approved by the Danish Authority SPF-SUS.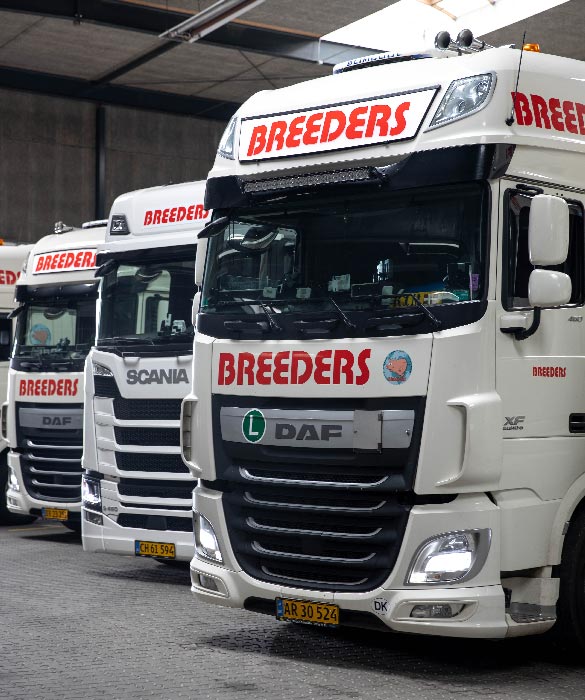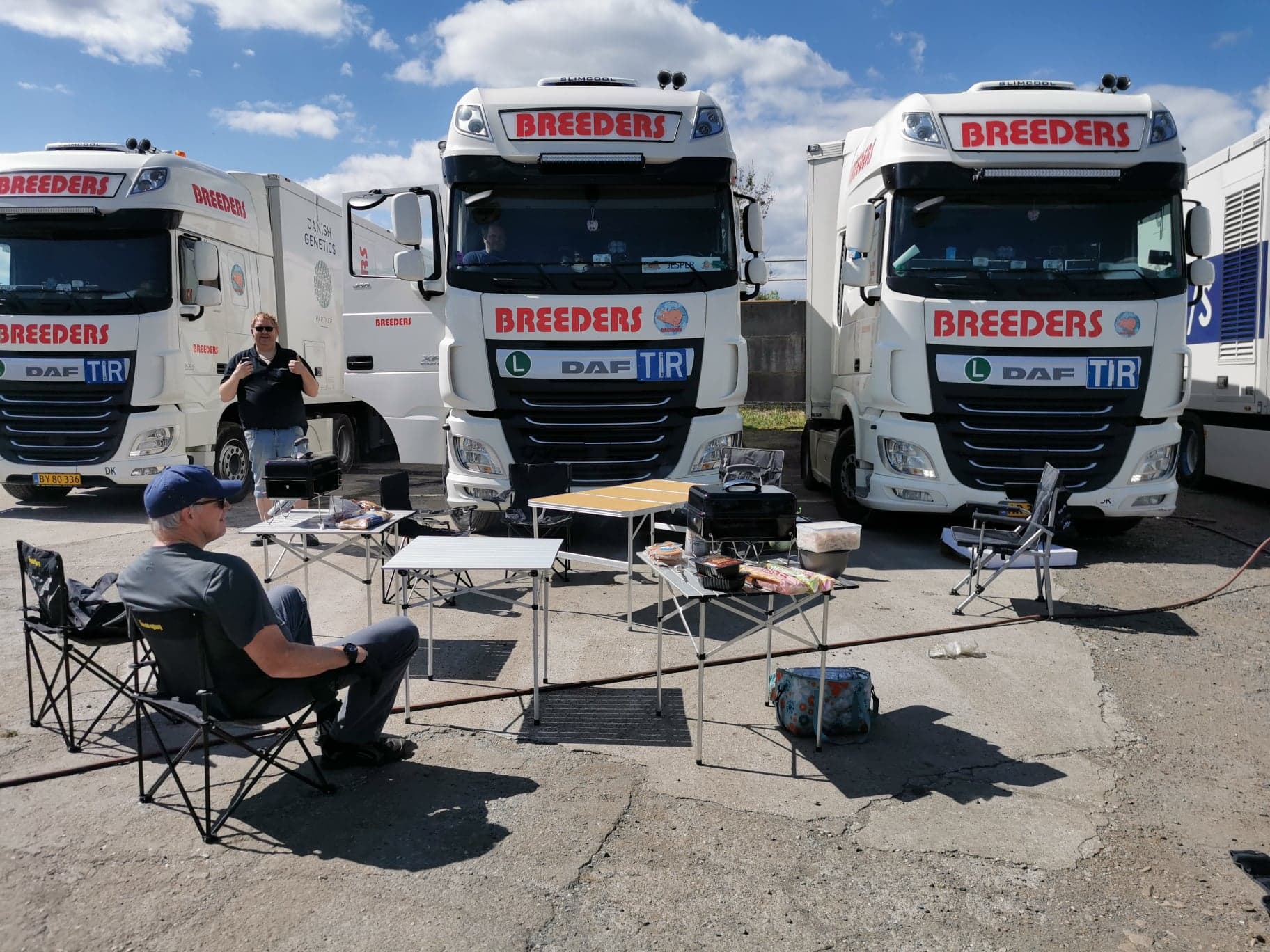 Our drivers are experienced, skilled and involved. They all have SPF-related certificates required to transport live-animals, as well as technical and mechanical competences.

When they are on the way to deliver a customer, a partner, or yourself, nothing can stop them!
We make international pig transport easy for you!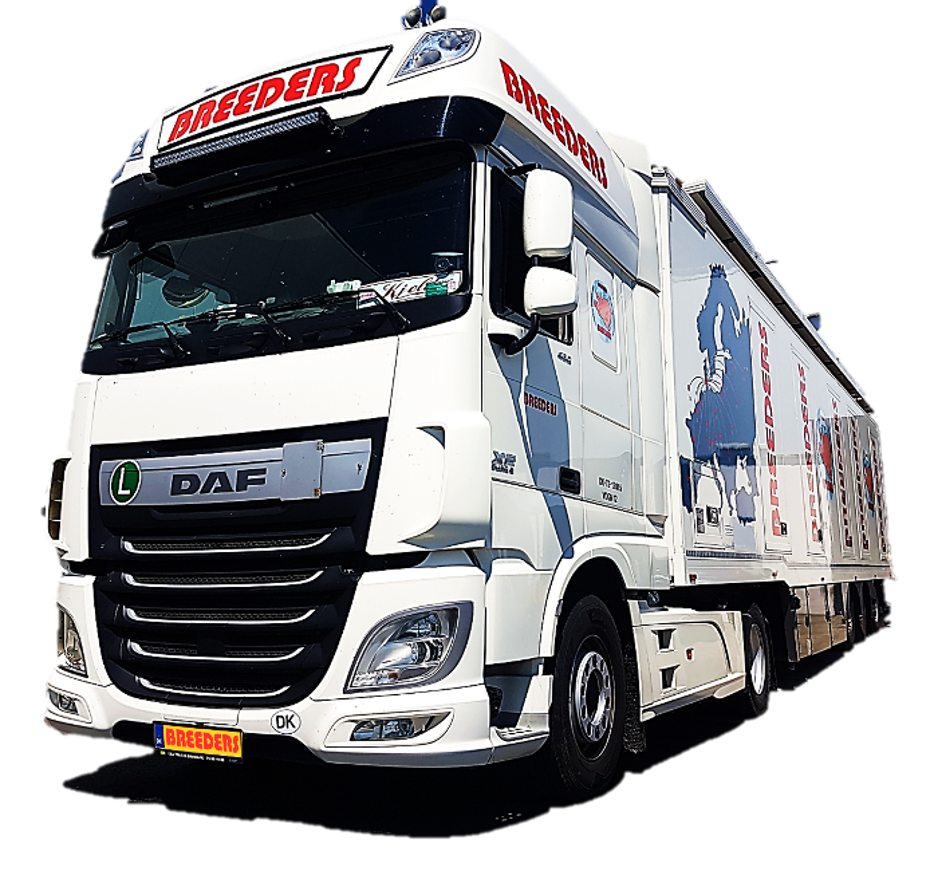 Tell us where your farm is located! Wherever you are, we can get Danish breeding pigs to you!
Sales Department
salg@breeders.dk
Frequently Asked
Questions